Published 25 minutes ago
Proposed by SAP
There is an ongoing need to learn and take ongoing, meaningful action to overcome racism in an effort to achieve social justice. SAP Canada is committed to improving our relationships with Indigenous colleagues and communities by taking the opportunity to reflect on our history and the enlightened future we must shape to better understand and embrace the rich culture of Indigenous peoples in Canada. We have developed and worked on a comprehensive, culturally informed and effective strategy.
As SAP doubles down on its commitment to serving those underrepresented in technology, including Indigenous communities, we see quality education and economic opportunity as central to that commitment.
Last year, SAP partnered with the Pro Bono for Economic Equity program to help strengthen black-owned businesses and social enterprises by providing support and expertise from our employees. The result of the American initiative showed that 95% of companies felt that the program met their expectations. Meanwhile, 92% said they felt better prepared to meet future challenges in their organization.
The program has been so successful in the US that SAP extended it to Brazil, South Africa and the UK last year. And this year, we're rolling it out in Canada.
For six weeks, SAP employees will spend one week working full-time with their Indigenous-owned business and five weeks working a minimum of eight hours per week. The program not only enables SAP employees to leverage their professional skills, but will help foster Canada's Indigenous economy, worth more than C$30 billion and expected to triple in size over the next five coming years. Given the growth forecast for the Indigenous economy, Indigenous entrepreneurship is an important driver of Canada's economic recovery and stability.
SAP is committed to helping organizations run better and improving people's lives. Through this initiative, we will help provide Indigenous-owned businesses with some of the tools they need to become the best-run version of themselves. SAP Canada has begun the process of recruiting and training volunteers and is seeking Canadian Aboriginal-owned businesses to register and participate in the program.
But don't take our word for it. Participants in last year's Pro Bono for Economic Equity program reportedly said, "I looked at how much it would cost to hire consultants, and being able to get that for free as a fledgling startup was a huge, huge benefit."
And our employees have also found it incredibly rewarding: "We're not just talking about making a difference, we're doing something to directly address systemic inequalities. My connection…continues to this day and has created bonds for me through SAP that drive me to be a better person, personally and professionally.
As co-executive sponsors of SAP Canada's Indigenous Inclusion Steering Committee, we are very proud of our team who are focused on volunteering their time and expertise and providing service as a gift in the framework of this program, thus reinforcing our ambitions and our impact in terms of social justice.
Agnes Garaba is Chief Operating Officer at SAP Labs Canada.
Brian Moore is Chief Operating Officer at SAP Canada.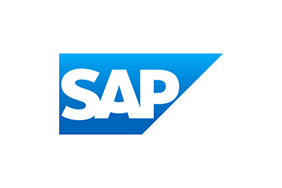 SAP
SAP
SAP's strategy is to help every business operate as a smart, sustainable business. As the market leader in enterprise application software, we help businesses of all sizes and in all industries run at their best: SAP customers generate 87% of total global business. Our machine learning, Internet of Things (IoT) and advanced analytics technologies help transform our customers' businesses into intelligent enterprises. SAP helps empower people and organizations with deep business insights and fosters collaboration that helps them stay ahead of their competition. We simplify technology for businesses so they can consume our software the way they want, without disruption. Our suite of end-to-end applications and services enable businesses and public customers in 25 industries around the world to operate profitably, continuously adapt, and make a difference. With a global network of customers, partners, employees and thought leaders, SAP helps the world run better and people's lives better.
More SAP